2012 Poster Artist – Keels Culberson Swinnie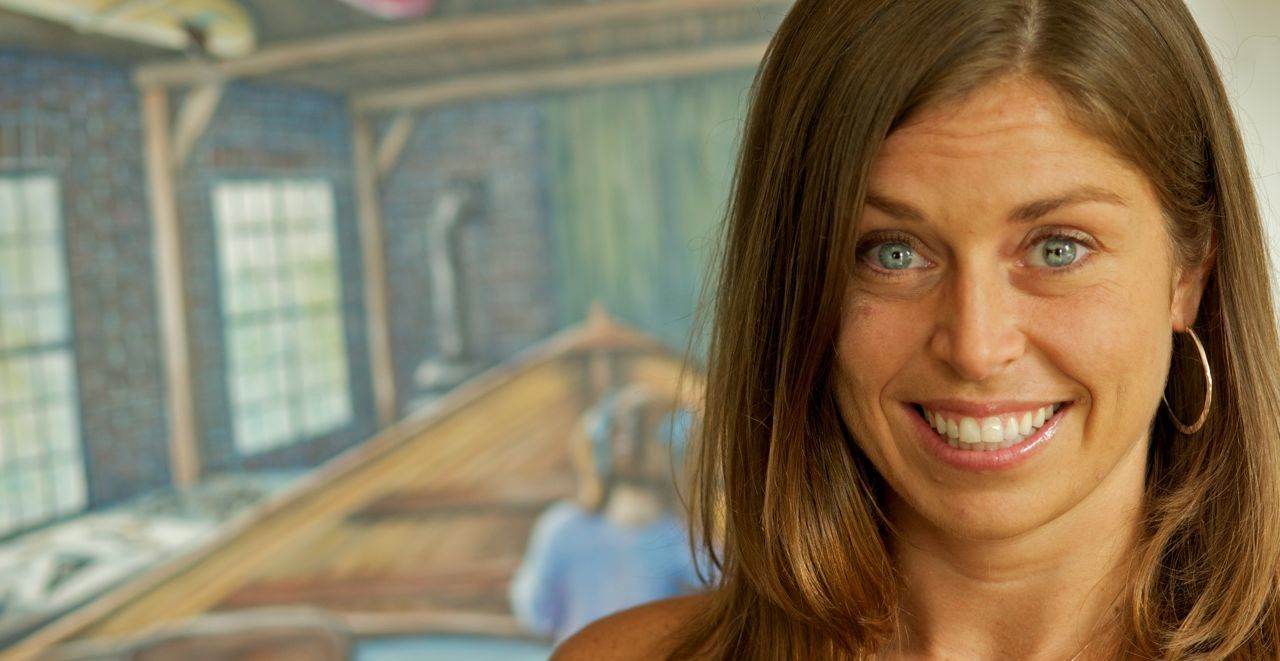 Keels Culberson Swinnie is an artist, a savvy business woman, daughter, wife, sister and friend. A Pawleys Island native, she was born with an artistic temperament, an eye for beauty and a proclivity for tree-climbing, boat-building and mischief-making. Somewhere along the way, perhaps one of many falls from the many trees Keels climbed, she damaged her hip. Simultaneously child and warrior woman, she toughed it out so that her injury went undetected for some time. Then she was forced to undergo major hip surgery – at the tender age of six. All her considerable energy was trapped in a full body cast for nine very long weeks. That's when she discovered an innate love of art. No one in-the-know will deny Keels came by her talent honestly.
Her father, Henry Culberson, is well known and loved throughout the Lowcountry for building surfboards, crafting exquisite boats, masterminding woodworking projects, raising bees and other uncommon endeavors. He is also a former Georgetown Wooden Boat Challenge competitor – and winner.Keels grew up, quite literally, at her Daddy's heels. She remembers working together, with her Dad and as a family, on boats every afternoon – especially in cooler months when surfing wasn't an appealing option. Then the family would climb aboard and go rowing on the Waccamaw River. It was a routine she loved; what child wouldn't?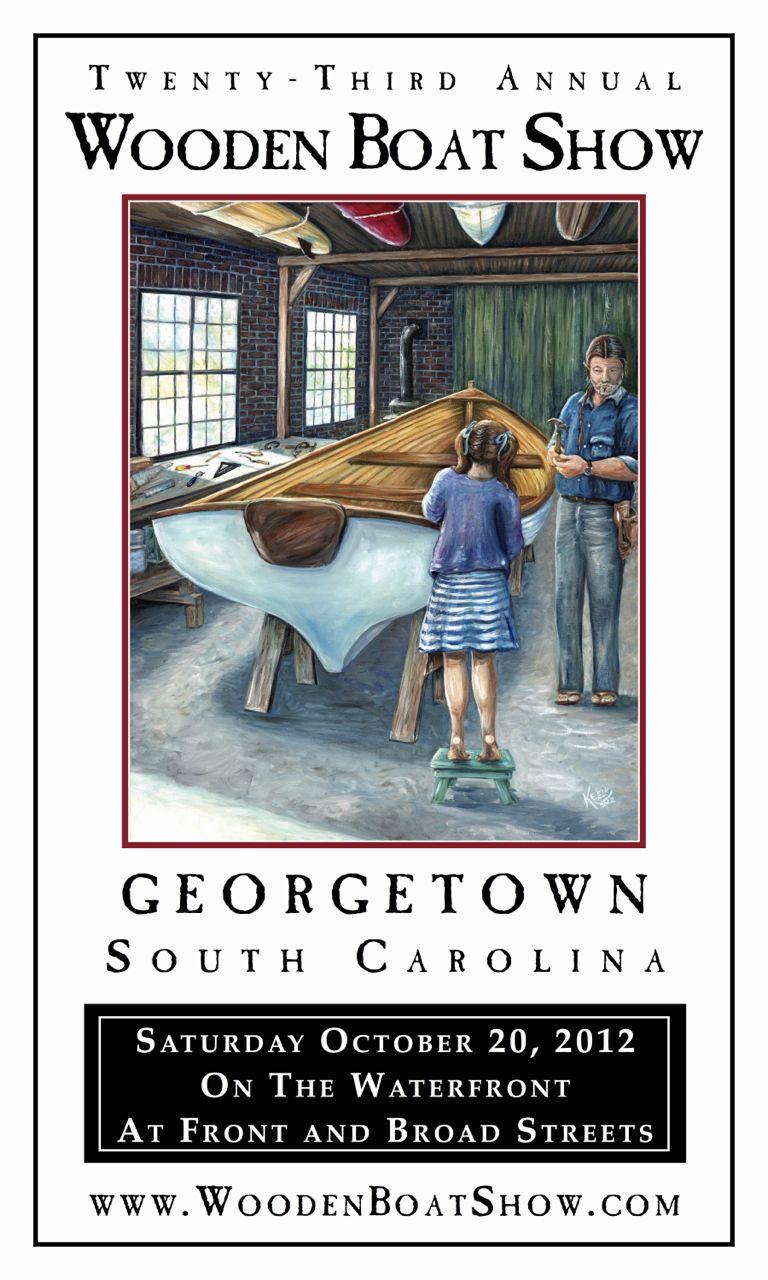 Therein lies the inspiration for the 2012 Wooden Boat Show's official painting. In subject matter and mood, it is like nothing so much as it is like a Lowcountry-style Norman Rockwell work of art. Her Dad's long ponytail remains the same – albeit it a bit more gray. She shares his intense, ice-blue eyes. Notice surfboards hanging from the ceiling. Notice she is on tiptoe. She remembers those afternoons fondly – and has recreated them in delicious detail in the official painting showcased on the 2012 Wooden Boat Show poster.
In 2004, Keels graduated from Converse College with a Bachelor of Fine Arts in Interior Design and Art History. Then she studied Studio Art at the College of Charleston. She continued her education at the Santa Reparata International School of Art in Florence, Italy.
Although she anticipated a career as an interior designer, the process of creating art grabbed her early on – and never let go. And when Keels began creating, people took note in short order. With a friend turned colleague, she started a small business specializing in hand painted furniture and murals – work she still loves. She does amazing things with salvaged doors, using them as headboards and tables. She also paints pet portraits; she is gifted with an extraordinary ability to capture their unique personalities.
Keels is an exquisite artist by any measure. Her work is colorful, evocative and embraces a variety of subject matter. Of course, the ocean, South Carolina's Lowcountry and all things related often take center stage. That, too, is in her DNA. A self-proclaimed travel hound, though, the landscapes of Italy, Greece and Costa Rica also influence color choices and subject matter and all the minutiae that transform art into fine art.
Keels has work displayed in galleries, private homes and businesses all over South Carolina and beyond. She serves as a board member for the Pawleys Island Festival of Music & Art and the Kathy Metts Memorial Art Scholarship committee. She is one of four founding members of the Ebb & Flow Art Co-op in Murrells Inlet.
---
Anyone interested in seeing more of her work should visit Ebb & Flow Art and Pawleys Lifestyles on the North Causeway in Pawleys Island. Learn more at www.KeelsArt.com